Leaving a meeting at the State Historic Preservation Office this morning I was happy to see that preparations are underway for the internationally recognized Hy-Vee Triathlon. It is great to see that after a two-year stint in West Des Moines, organizers decided to return the event to downtown. I am hard pressed top think of a better way to showcase Des Moines and Iowa to an international audience than to run a major sporting event right by the beautiful State Capitol building.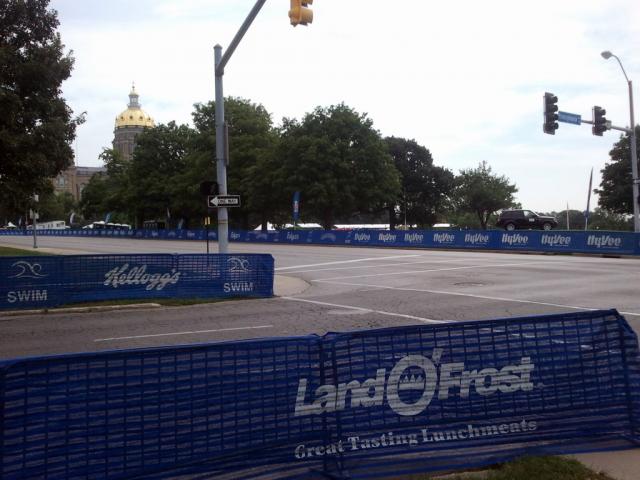 Hy-Vee Triathlon Preparation
Here's hoping for good weather...
Hy-Vee Tri Weather Forecast