The Filling Station
Listed in the 2008 Des Moines Rehabbers Club "Most Endangered" list, the former Don's Service Station structure has been sitting on cribs in the Kathedral parking lot for four years... The Sherman Hill website now reports that it is finally scheduled to be moved to its permanent home at 18th and Crocker. For more information about the planned conversion to a teen hangout and worship center, visit the "Filling Station" website.
Downtown Development Plans...
KCCI reports that Hubbell Realty Company has initiated the public process for development incentives and zoning approvals for "Cityville", a 288-unit mixed-use complex to be built just south of downtown. Unfortunately, the available news reports were unclear which incentives are being pursued, with various references to tax abatement, loans, tax credits, grants, and tax increment financing. Surely Hubbell will negotiate with the city economic development department to hammer out the specifics - citizens need to be vigilant to ensure that we are getting a good deal.
Preliminary "Cityville" Rendering: image source: KCCI Channel 8The developer displayed the obligatory preliminary rendering of the proposed development, which gives me something to react to... I recognize this is at the very beginning of the public side of the process, but I do have a few thoughts:
Mixed use is good. First floor retail with apartments above is a great development model upon which to build a vibrant downtown.
Mixed use fronting on a parking lot is bad. Pulling the building from a public street and plopping it in the middle of a private parking lot is a fundamentally suburban move that defeats the whole purpose of developing in a city.
Please please please pick a different name! Cityville sounds like one of those horrible Facebook games my friends keep playing! Willy Wonka would never call a new candy bar "Candy Bar".
I haven't seen a site plan, but based on the rendering I suspect it will be developed more on the West Glen model than an East Village model. I propose that rather than redevelop the site as a single private owner, the City invest in connecting it to the street grid - new public streets as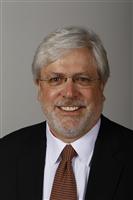 Jack Hatch: Image Source: Wikipedianeeded - and subdivide it into smaller developable sites. We've seen how creative developers can build great buildings in downtown Des Moines. Let's build more actual CITY instead of copying suburban copies of urbanism.
...for example, take a look at what Hatch Development Group has done over and over in Des Moines and across Iowa. Each project is uniquely suited to the urban site it occupies, and respects the concept that one of the core ideas behind urban development is taking advantage of context and public infrastructure. Affordable Housing Finance magazine just published an article about Jack Hatch, a Des Moines housing developer who also serves in the State Senate. I happen to agree with his politics, but I admire his development work even more - creative, forward-thinking, and serving a purpose.
Elbert on Open Space Downtown
Which brings us to Dave Elbert's opinion piece in the most recent Business Journal... Open space in downtown. He thinks we need more of it. I say we need less of it. We are in agreement that the open space that is available should be less "programmed" and less filled with things like sculptures. I am one of the few people who thinks the sculpture park is misplaced. The tradeoff from historic mixed-use buildings to a single-use non-revenue generating use (sculpture park) was not a good one. A much better scenario would have been scattered pocket parks in and around downtown - spread the artwork around such that people were encouraged to "occupy" the street level - exploring downtown as they explored the artwork.
Dedicated open space in a vibrant downtown should be less programmed and more organic in order to allow spontaneous use. Wide open but restricted use spaces like sculpture parks are best placed nearby but not inside of central business districts.
...and "Ending" With
Woodland Cemetery was established in 1848, just two years after Iowa became a state. The main entrance from MLK (hat tip: Jarad B.) at Woodland Avenue got a facelift when the steel gateway arch was replaced last week. There are many Des Moines civic leaders buried among the 85,000 graves. Interestingly it has 3/3 stars on Google and 5/5 stars on Yelp - I'm hoping these reviews are not from beyond...