Several weeks ago, Juice published an article about the redevelopment of Walnut Street as a pedestrian entertainment and retail district.
"It has to be urban. It has to be sophisticated, but it has to be cool - cool in a gritty way," said Glen Lyons, president and CEO of the Downtown Community Alliance. I totally agree. Cities need to capitalize on what makes then different from the suburbs in order to succeed.
Where we depart is our understanding of how "cool in a gritty way" is created. I believe it takes gritty people making gritty things to create that cool... it can't be manufactured authentically by out-of-town consultants. It develops organically in places and spaces that are not inherently cool.
Case in point: the City Museum in St. Louis.
City Museum (St. Louis)
Created by a renegade sculptor (who incidentally passed away a couple years ago while working on his next massive project), the City Museum started as an unsanctioned project in a vacant 10-story warehouse north of the just-burgeoning loft district on Washington Avenue. The artist community that developed around this project has transformed the structure piece by piece into a massive and, well, gritty entertainment venue complete with 10-story slide, a bus and an airplane cantilevered over pedestrians below, a circus, and a 100-foot whale made out of concrete.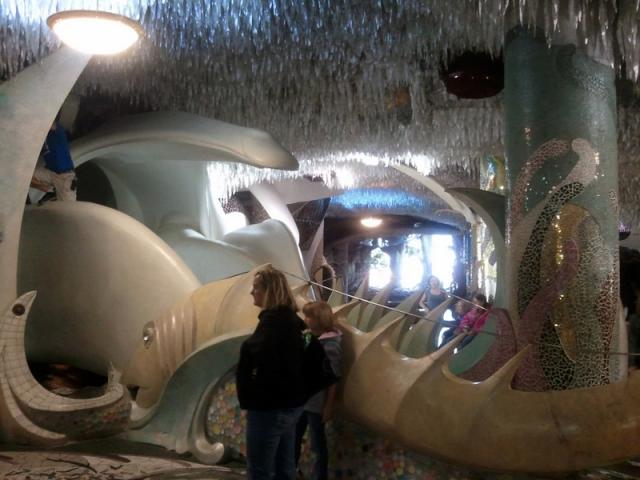 The Whale - Undersea at the City Museum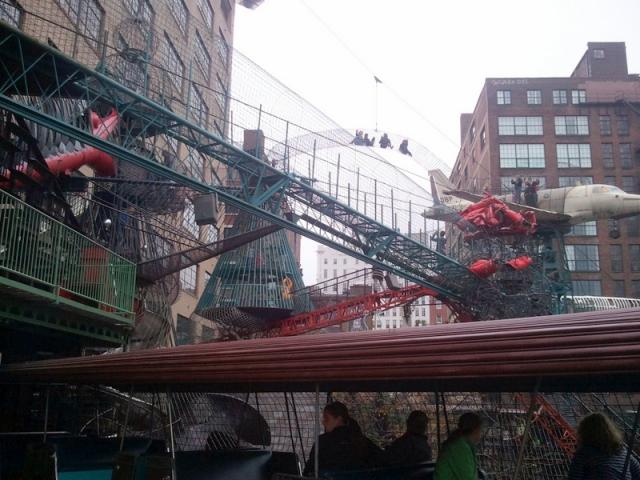 Outdoor Steel Climbing Structure: Now THAT is "gritty".
A Bus and a Slide. On the Roof.: How cool is it to be wandering around downtown St. Louis and happen upon a bus on a roof?
In the process, the City Museum has created an authentic and unique urban experience that has been no small part of the revitalization of the surrounding city blocks. It is gritty not just because of the uniqueness of the idea, but also because of how it was (and continues to be) created.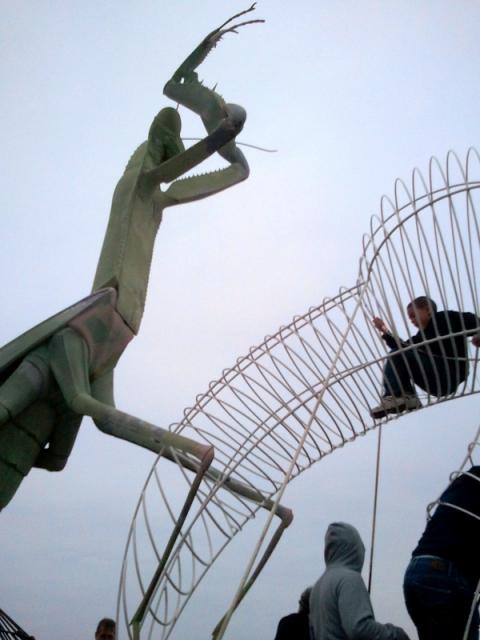 AAAAARRRGH! I'm Being Eaten by ART!: It doesn't get any grittier than that.
This is art intended to be interacted with - it is gritty and people LOVE it, dammit!
Sure people visit the Papajohn sculpture park, but they don't stay. It's maybe an hour at the most to fully experience the space.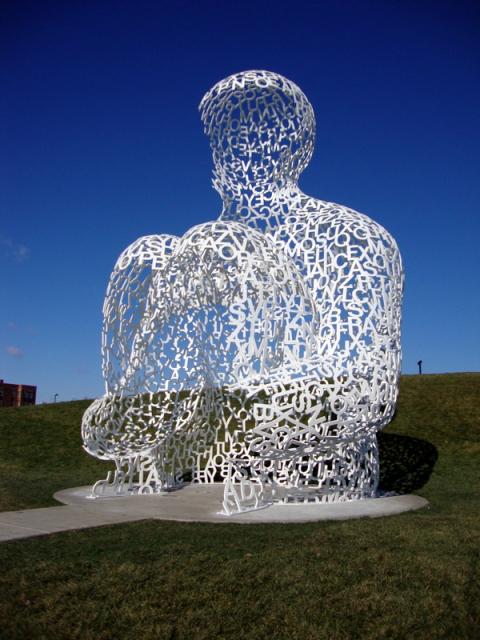 Pappajohn Sculpture Park: Don't TOUCH me!
What if, instead of disembodied recordings warning people to "step back", people were encouraged to interact with the art? What if it were designed to be climbed on and explored - a full city block of fun? I guarantee that people would spend the whole darn day downtown... this is the kind of experience that generates collateral development.