It's Beginning to Look a Lot Like...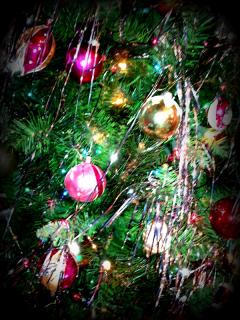 Christmas. The Thanksgiving Turkey is still cooling in the refrigerator. Family and visitors have returned to their planet of origin. We have officially entered the Christmas Season.
Let's start out with a greeting to my friends who celebrate this holiday: Merry Christmas. As a person who does not celebrate Christmas, I am not offended in the least by similar greetings issued to me. I suppose at the very least, one can revel in the spirit of the sentiment.
I also enjoy the light displays that explode on people's lawns. Not the ones where an inflatable army invades and camps out for two months. No, I like the ones where people put thought into using light and greenery to tastefully accent landscaping and historic architecture. (Call my friends at Loki's Garden for a holiday lighting consult if you think you might not be able to pull it off on your own).
Indeed, personal expression helps to liven up urban areas - if you want to experience some unique and beautiful displays, take a drive not through the ridiculously heavy-handed Water Works park, but rather through the Beaverdale, South of Grand, Sherman Hill and Terrace Hill neighborhoods. And neighborhood light tours are FREE.
What I don't like are government displays. It is wholly inappropriate for a public entity to use public resources to promote religion... and as of now, Christmas is still a religious holiday. That means no Christmas trees or nativity scenes (or Santas or menorahs) on public property. It's not that hard to think of alternate decorations for the winter season that are not religious.
Masonic Temple
The Business Record is a great publication. There, I said it. While I don't agree 100% with their editorial team, they continually create excellent urban content. Case in point: Beating the Odds. This article highlighting the redevelopment and rehabilitation of the Masonic Temple building at Western Gateway Park appeared a few days ago.
"We're a little biased, but we think it was the seminal event that brought development down here," [developer Pamela] Bookey said.
YES! Yes. A thousand times YES! You know what sparks development? Development. No question Pamela and Harry Bookey took a big risk. They stood up against conventional "wisdom" and other city movers and shakers, but they had two things going for them: they saw the potential and they got in first. That's how redevelopment starts.
Temple for the Performing Arts (Masonic Temple Rehabilitation)
I continue to beat this drum. A vacant historic building has much more potential when it is surrounded by other historic buildings because context is important. Tearing down multiple buildings to build a sculpture park was not a great move in terms of building a economically strong downtown. A vital and relevant downtown needs multiple-story mixed-use buildings. Why? It's simple: because buildings (for the most part) are where people live, buy things, and do things for other people that earn them money.
Art is great, but not at the expense of good buildings. Art doesn't generate economic development, particularly when it occupies key developable land, and certainly not when buildings are torn down to allow for it. Art should be seen as an enhancement to the built environment - as a critical part of experiencing urban space, but not the driving force behind it.