It's Beginning to Look a Lot Like...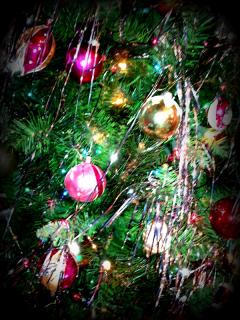 Christmas. The Thanksgiving Turkey is still cooling in the refrigerator. Family and visitors have returned to their planet of origin. We have officially entered the Christmas Season.
Let's start out with a greeting to my friends who celebrate this holiday: Merry Christmas. As a person who does not celebrate Christmas, I am not offended in the least by similar greetings issued to me. I suppose at the very least, one can revel in the spirit of the sentiment.
I also enjoy the light displays that explode on people's lawns. Not the ones where an inflatable army invades and camps out for two months. No, I like the ones where people put thought into using light and greenery to tastefully accent landscaping and historic architecture. (Call my friends at Loki's Garden for a holiday lighting consult if you think you might not be able to pull it off on your own).
Indeed, personal expression helps to liven up urban areas - if you want to experience some unique and beautiful displays, take a drive not through the ridiculously heavy-handed Water Works park, but rather through the Beaverdale, South of Grand, Sherman Hill and Terrace Hill neighborhoods. And neighborhood light tours are FREE.
Continue reading...