Maps make boring statistics come alive!
I created the following maps using ArcMap (a commercial GIS program) and freely available downloaded Census data. It's not the sort of thing that anyone can do - ArcMap is a relatively involved program and combing through the Summary File data requires moderately advanced Microsoft Access skills.
With a little bit of invested time in learning the system, however, the American Fact Finder website can help the lay person create custom maps from the same data using only a web browser!
The following maps are available for download in pdf form at the bottom of this article.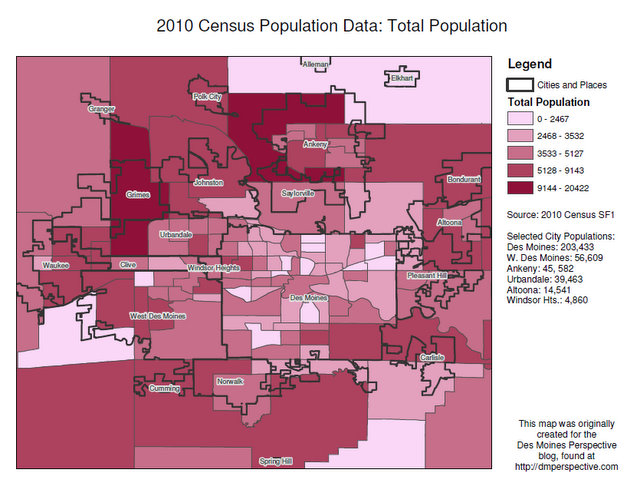 Note that the map above is total population not population density. The large census tracts have a high total population spread out over a much larger area.
Continue reading...