Compare for a moment the following two photos. These are two sections of the same street (Cedar) in Cleveland approaching Case Western Reserve from the west.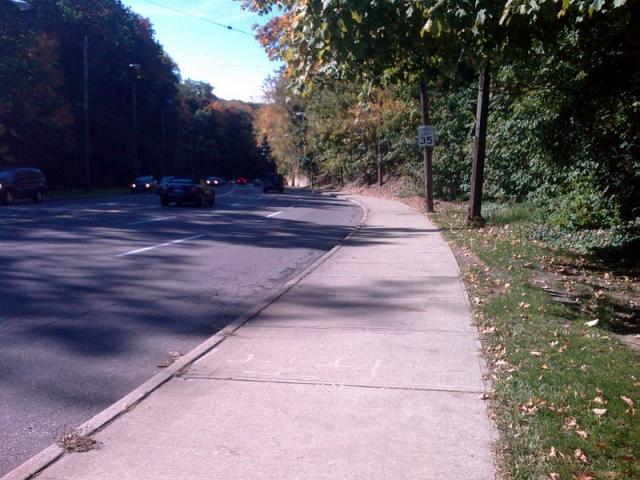 Cedar Road in Cleveland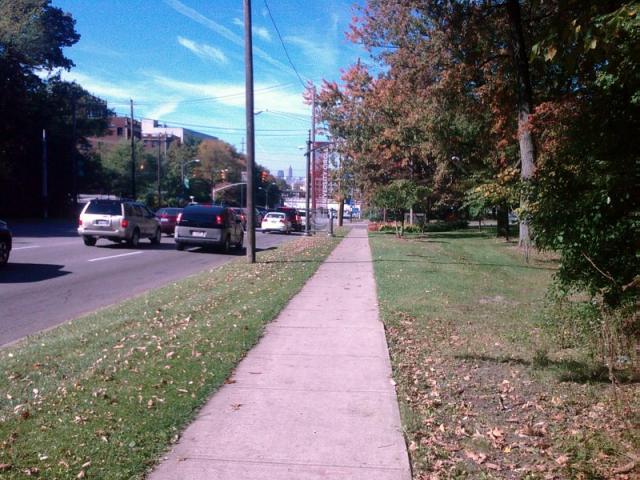 Cedar Road in Cleveland
The posted speed limit on this section of street is 35 MPH, though over the course of 3 days, most cars appeared to be exceeding it. Particularly as I made my way back from the Reclaiming Vacant Properties conference each evening (walking up the hill against traffic) the section in the upper photo felt quite dangerous. For a brief moment at the apex of the curve, cars appeared to be heading straight for the sidewalk pedestrian, as if perhaps a in a moment of distraction one might end up as a hood ornament on a Ford Escape Hybrid...
Something as simple as the location of the sidewalk makes a huge difference in a pedestrian's feeling of safety - moving the sidewalk away from the street by five feet, on the other side of the streetlights, made the section in the lower photo feel safer by a factor of ten.
Continue reading...