Whole Foods Competition
Whole Foods and Trader Joe's are squeezing the upscale/prepared food market a little tighter according to a Business Journal article this past week. It is reported that Whole Foods may be already eying expansion to an additional location. Is Whole Foods the WalMart of organic?
While I appreciate the "buy local" philosophy, I am not a fanatic (I am a Costco member). Yet I continue to resist shopping at either Whole Foods or Trader Joe's - there's just no need. I continue to make at least a weekly stop at Gateway. Gateway Market is one local business I unequivocally support!
I'll see you at Gateway at least every Tuesday for "kids eat free" night!
Ingersoll/MLK Intersection
Moving the conversation just down the street from Gateway, let's contine the exploration of Ingersoll improvements from last week. Finishing touches are now being put on the soon-to-be operational storefront retail strip on Ingersoll east of MLK.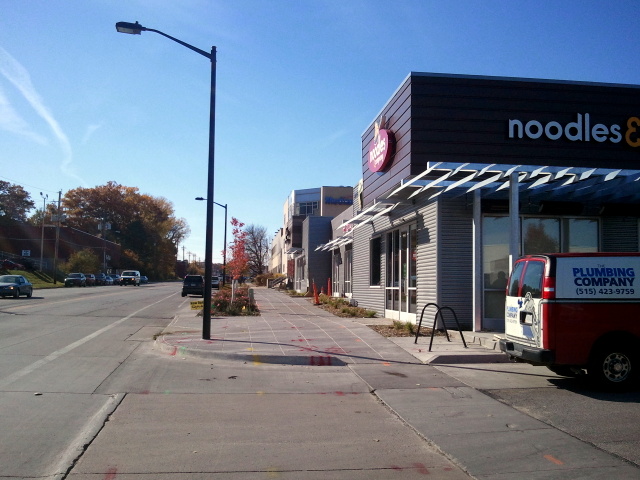 Ingersoll Retail Strip Under Construction
Compared to the retail strip across MLK, this one is fresh, creative, and engaging - a true presence on Ingersoll. Utilizing contemporary materials such as galvanized steel for the sunshades and corrugated metal cladding, this building capitalizes on the energy a new development in a prominent location can bring to a district. I do worry a bit about how the sheet metal on the "marquee" volumes at the east and west corners of the building will fare over time.
Continue reading...