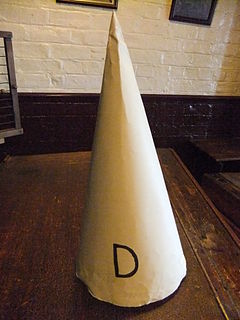 Image Source: Green Lane (GFDL) via Wikimedia CommonsDid anybody catch the misspellings in the title? Perhaps it doesn't matter - apparently, very few people give a crap about our schools. Yet again, Des Moines residents exhibited a staggeringly low turnout for the school board elections last Tuesday.
Okay, maybe I am being a bit harsh. Low voter turnout is a complex issue and there is plenty of blame to go around: the Polk County Auditor, State election law, candidates themselves, lack of coverage by media sources, voter apathy.... I mean, I barely even knew there was an election and I enjoy following politics. Thankfully, former school board member Graham Gillette filed a spot-on commentary with the Cityview education desk.
Only 5 percent of Des Moines voters thought participating in yesterday's school board elections was worthy of their time.

So, it is fair to say the 111,831 voters who did not vote:

1. Had something more important to do/didn't care;

2. Didn't have any idea there was an election going on, which is possible since the five people running raised a whopping combined total of $4,763 or about 4 cents per registered voter to communicate with the electorate. One candidate didn't raise a dime. (Looks like the candidates weren't too concerned about the election themselves.);

3. Thought the candidates were so indistinguishable from one another that voting was a waste of time;

4. Meant to, but the line at Burger King was so long that if they would have stopped to vote they would have missed the first five minutes of that Brady Bunch rerun; or

5. Decided to leave it to somebody smarter to decide who should serve.
The real nugget of a great idea in his column was this: what if school board elections were held in conjunction with odd-year city council elections? In addition to saving money, this would have the effect of tapping into the predictably larger turnouts and encouraging better communication between elected officials.
Boom. Problem solved.
Continue reading...