[Note: I'm reposting this blog originally written in 2008 because it's one of my favorites and because it is particularly relevant in relation to the recent bike lane and commuting blog posts]
Several factors go in to determining how "urban" a neighborhood is: compactness, connectedness, population diversity, diversity of use, and relationship between the private and public space.
The following graph plots these characteristics for a variety of different neighborhoods. The more area enclosed by the graph, the more "urban" a neighborhood is. Continue below the graph for some examples of how it relates to actual Des Moines neighborhoods.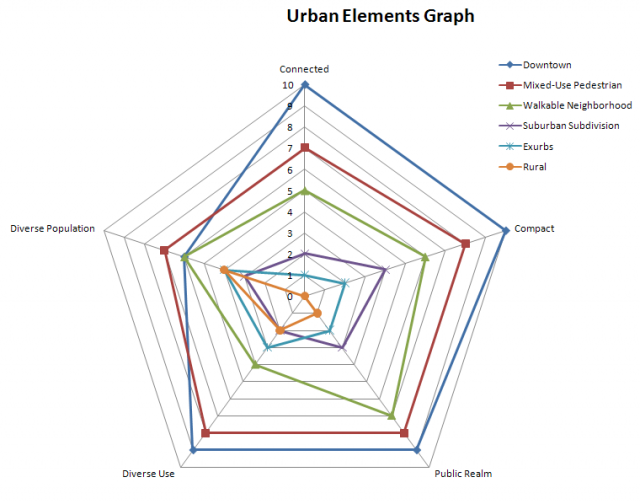 Urban Elements Graph
Continue reading...