Thanksgiving weekend, dedicated bus traffic that has for decades sapped the vitality of a major downtown street, will relocate to the relatively unused Cherry Street two blocks south.
As the new DART transfer station nears completion, the powers that be are promoting potential changes on the soon-to-be-abandoned Walnut Street Experiment (worst band name ever). The City, Downtown Community Alliance, Downtown Neighborhood Association, and local business leaders have been engaged in planning for redevelopment of Walnut Street for some time (utilizing the services, of course, of the ubiquitous Mario Gandalsonas).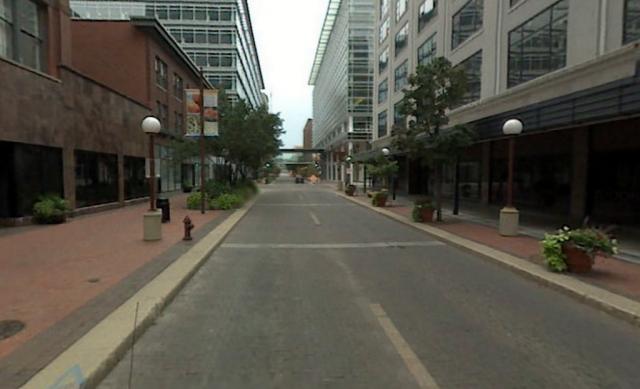 Juice has initiated a series looking at the future of Des Moines - starting off with redevelopment of Walnut Street. For some reason Juice, the Register's weekly free supplement dedicated to the young professional demographic, is leading the "re-imagine Walnut Street" publicity charge. (Of course, it is followed in this week's publication by an article on how to rock your look with patterned leggings.) Interestingly, Juice wears the "redevelopment guru" mantle well, with regular feature stories on urban design, government, and planning policy. They do a great job of digging in to the issues in a thoughtful and nuanced way (if necessarily focused on their 25-34 demographic).
Continue reading...